One app.
Endless possibilities.
Explore businesses in Main Street shopping and entertainment districts across the country. Visit your favorite districts, and receive valuable offers and promotions via your mobile device.
How it Works
Get the app on
FEATURED DISTRICT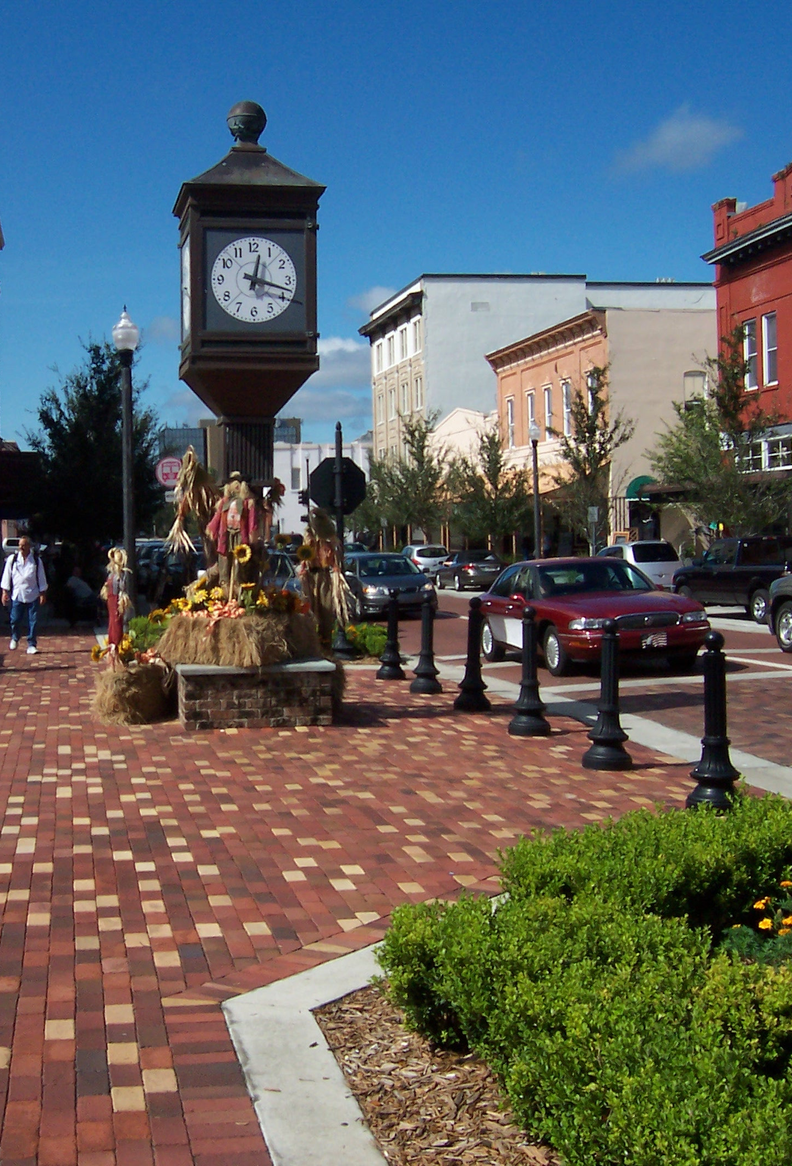 Historic Downtown Sanford
Sanford
Sanford is more than just a city rich in history. Sanford is a place where everyone feels like they belong and the spirit of southern hospitality is experienced on every street corner. Take the time to stroll the residential streets that are lined with beautiful city parks and hundreds of turn of the century homes, adorned with hundred year old oaks that whisper the secrets of the past. Our history dates back to the early 1800′s when Sanford was once a hub for commerce on the St. John's River. The city sits on the south shore of Lake Monroe at the head of navigation on the St. John's River, a 9,406 acre lake and offers beautiful lake views. Sanford's Riverwalk is a perfect place to take an afternoon stroll and lends a picturesque place to watch the sun set over Lake Monroe. First Street is the center of the historic downtown. Historic buildings, revitalized brick streets and period appropriate light posts are a few of the things that will transport your spirit back in time. The Victorian-era cottages that adorn the surrounding residential area are lovingly restored and framed with gingerbread trim and picket fences. We invite you to our wonderful city to savor our history and pride in our past. Make Sanford your next destination in Central Florida! Visit the Historic Sanford Welcome Center, the hub for information on Sanford Florida businesses, arts and events.
A Warm Greeting
Whether you're a regular customer or first time visitor - in today's mobile society, distrx provides businesses a way to welcome you with a Bluetooth handshake and greeting in the form of special offers and promotions.
Search for Main Street districts and participating businesses, and browse promotions before you go, then use location-based services to receive promotions and offers automatically as you are greeted by each business.
Learn More
GET THE APP
Get the distrx app! It's free on the App Store and Google Play. Browse districts before you go to learn about upcoming events and current merchant offers.
GET ALERTS
Receive a notification as you enter and visit your favorite Main Street districts. Then use the app to search for restaurants, bars, retail shops and other merchants.
GET OFFERS
As you enter a participating business, you'll receive valuable offers and promotions direct to your mobile device. It's that easy!
District Arrival Notification
distrx lets you know when you've arrived at a district, listing area businesses and special offers.
What You Like
Let merchants know the offers and promotions you like most. View the most liked offers for each district.
Customized Greetings
distrx merchants create customized offers based on day-of-week and time-of-day, providing attractive customer incentives.
Only Your Interests
Receive notifications only as you enter businesses you have chosen - no shouting to the street.
Search/Find/Explore
Search by state, city and business category. Suggest Main Street districts you would like to see added to distrx.
Remember Me
Use this feature to let a business know you want to "opt in" to receive notifications of future events, special offers and promotions.
We are thrilled to offer merchants in our Main Street districts the opportunity to participate in this exciting new technology.  Now our small local businesses can welcome customers with personalized greetings and promotions and be part of a nationwide listing.
Joseph Williams
Main Street Administrator